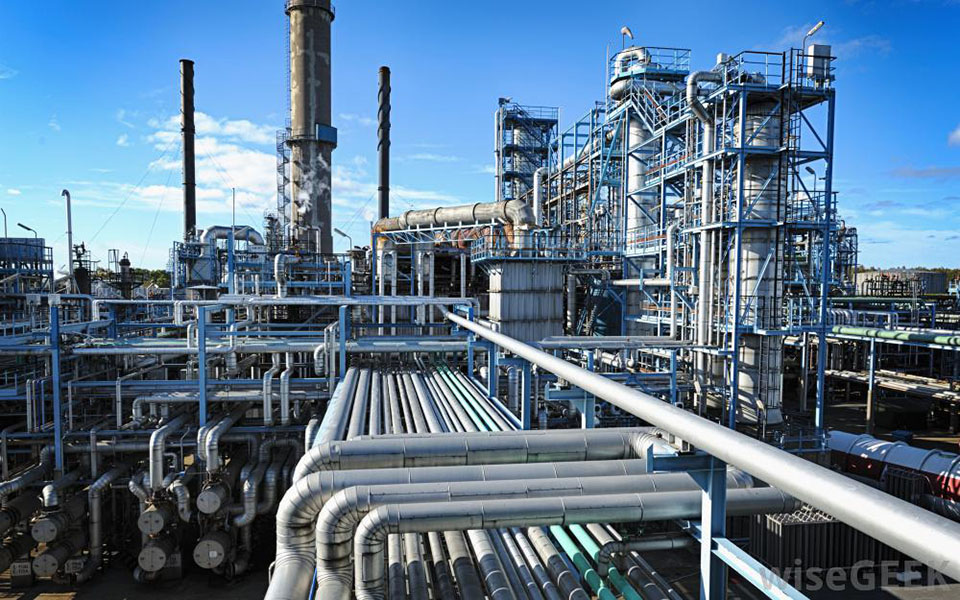 Advanced Engineering Plastics for Chemical Processing Equipment
Symmtek has developed products for improving Chemical Processing equipment efficiency and output. Our engineered thermoplastics and thermosets offer to the equipment designer and user the following characteristics:
Improve chemical resistance
Reduce overall weight and energy needs
Reduce wear, galling, and drag
Increase Mean Time Between Repairs (MTBR)
Compliance to VOC emission reduction
With growing efficiency and output demands in modern chemical processing equipment, traditional materials can often fall short during their service life. For example, parts that wear prematurely cut into production schedules and can significantly increase maintenance costs and losses in productivity.
New Alternatives for New Challenges
Symmtek boasts a proven and growing portfolio of engineering thermoplastic and thermosetting materials for components that handle tough conditions including:
Wide resistance to aggressive chemicals and gases
Desire to lower energy consumption and process costs
Requirements to increase efficiency and output
Desire to reduce total equipment ownership costs
Streamlined Solutions
Certain key properties of engineering plastics work in harmony to have a major effect on equipment productivity. Our Application Specific Guides help simplify your material selection by grouping materials based on their application, chemical service, temperature capability, and comparing relative cost.
Symmtek's products can meet the challenge in your process applications by offering: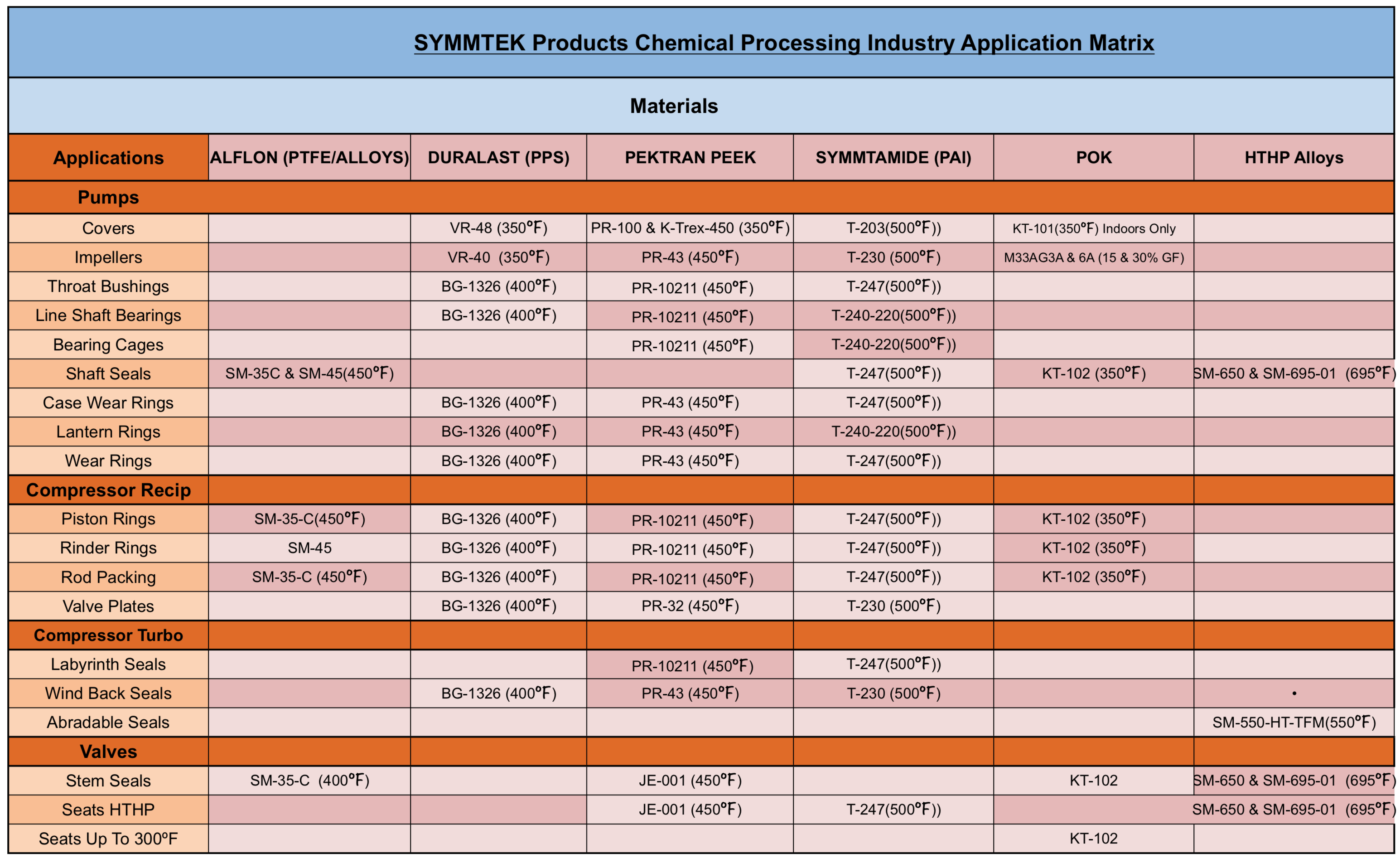 Valve-Seat Operation
Critical service valves depend on soft-seating materials to adequately perform at pressures higher than 600 psi and temperatures above 250ºF. The seats must maintain a seal when pressurized and depressurized at room temperature, as well as when at temperatures higher than 250ºF.
A critical valve must be cycled several hundreds of times at pressure and at elevated temperature. Commonly used seat polymers such as acetal, nylon, and PEEK generate high torques when the valves are cycled under pressure at elevated temperature. This elevated torque condition can be greatly reduced or eliminated when using as a seating material such as POKETONE-aliphatic polyketone-polymer. The inherent low coefficient of friction, low moisture absorption, and self-lubricating characteristics of POKETONE makes this polymer ideal for valve seating material.
In a recent test, an ANSI 600 class ball valve equipped with POKETONE seats demonstrated a very low torque increase when switching the valve hundreds of times. Torque increase at 1,500 psi at 250ºF was only 33%. The same valve equipped with Acetal POM seats showed a torque increase in excess of 300%. POKETONE-aliphatic-polyketone should be considered the material of choice for critical service valves when seal reliability is key to valve performance. POKETONE truly generates peace of mind in valve operation.
Valve-Seat Info Gallery