ISOMIDE SERIES MATERIALS
ISOMIDE PI Series are completely imidized aromatic imidepolymers molded from polyimide powder resin utilizing Symmtek's unique compression molding and sintering technology.
The wholly aromatic chain structure imparts high strength, thermal stability, rigidity, and hardness to ISOMIDE PI molded parts.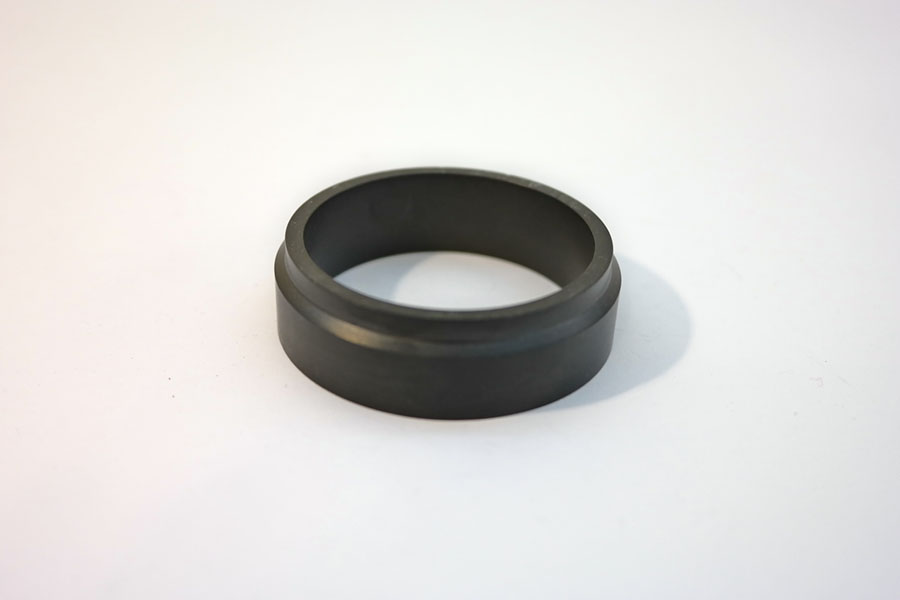 ISOMIDE PI-100: Unfilled base resin providing maximum mechanical properties, impact resistance, and elasticity combined with electrical and thermal insulating characteristics. This compound covers a wide temperature range from -450º F to 580º F continuous with excursions to 750º F for short periods.
ISOMIDE PI-200: 15% graphite lubricated composite with improved resistance to wear and low coefficient of friction. The choice grade for un-lubricated bearings, mechanical seals, thrust washers, and piston rings over a wide temperature range––from – 450º F up to 600º F continuously, taking 750º F for short periods.
ISOMIDE PI-210: 15% graphite, 5% PTFE lubricated grade offering the lowest coefficient of friction of bearing and wear surface operation under extreme pressure and velocity over a wide range of temperatures––from cryogenic to 600º F continuously, going up to 750º F for short periods.
ISOMIDE PI-220: 20% graphite lubricated compound offers low wear and low coefficient of friction under PV factors up to 130,000 in totally un-lubricated conditions. This has the same wide range of temperature tolerances as the other grades––from -450º F up to 600º F continuously, and up to 750º F intermittently.
Have a question on Material Selection or Need More Info on Machining?
Call Us Today!
Corrosion resistance charts will be sent upon request. If your application demands other fillers or reinforcements different than those listed as standard, Symmtek can provide custom-molded compounds to meet your specific needs.
Polybenzimidazole: PBI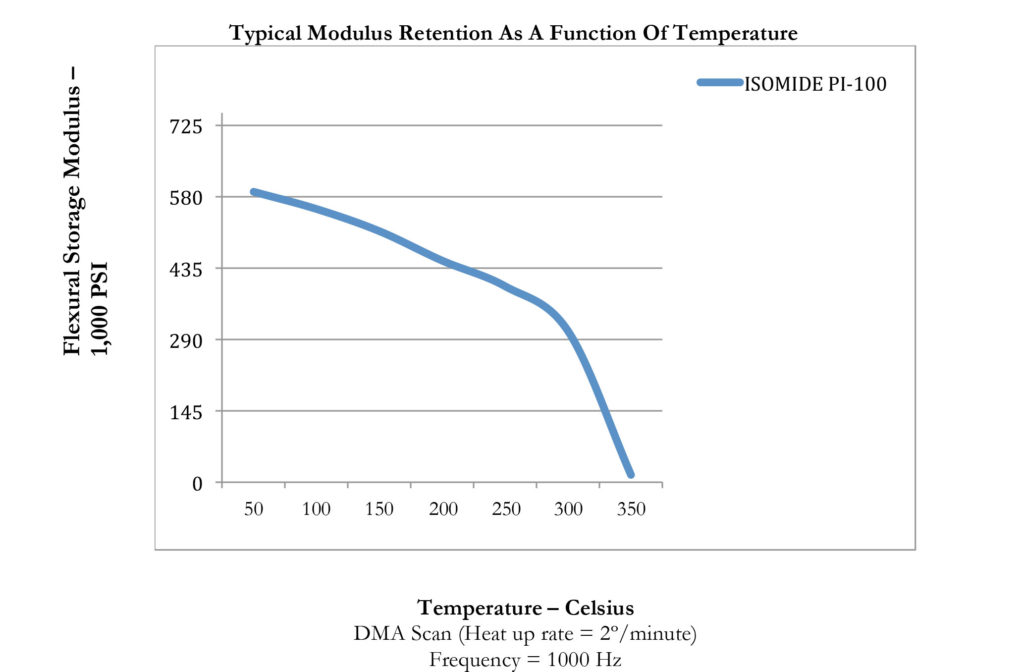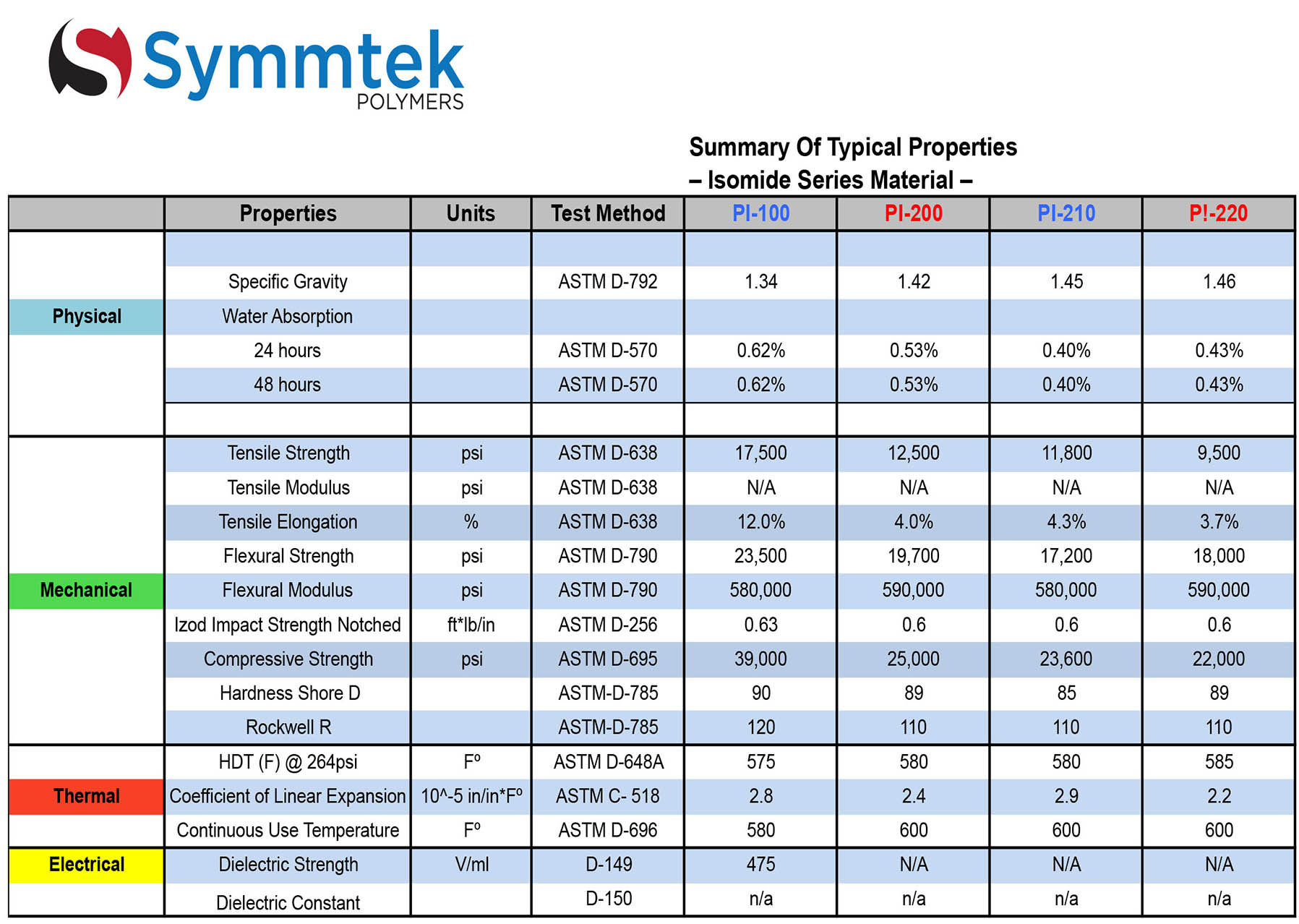 To the best of our knowledge the information contained herein is accurate. However, neither Symmteck Polymers LLC, nor its affiliates assumes any liability whatsoever for the accuracy or completeness of the information contained herein. Final determination of suitability and whether there is any infringement of patents is the sole responsibility of the user.
Symmtek Polymers LLC
123 Gantry Lane
Calera, OK 74730
(303) 670-8820