SYMMTAMIDE SERIES MATERIALS
SYMMTAMIDE Series Materials are high-performance engineering thermoplastics. Chemically, Symmtamide is a Poly (Amide-Imide). The combination of aromatic group and imide linkages is responsible for the polymer's exceptional thermal stability. The amide groups impart flexibility and compliance resulting in a molded product with outstanding toughness.
PAI (polyamide-imide) is an extremely strong and stiff plastic material. PAI is a very dimensionally stable material with an extremely low coefficient of thermal expansion (CTE), making it an excellent choice for applications that require machining to tight tolerances. It is available in a variety of formulations.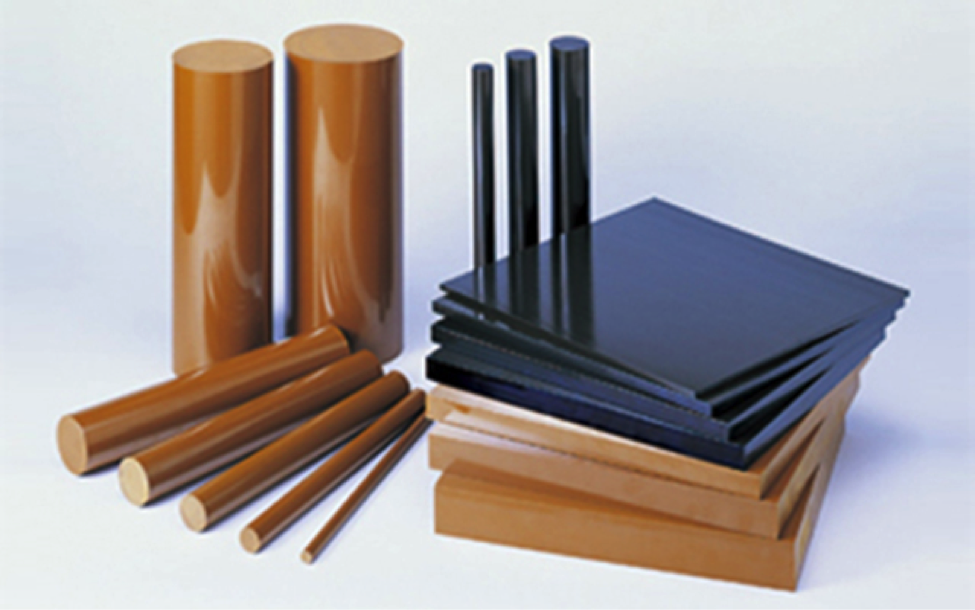 PRODUCTS
Symmtamide T-203: Symmtamide T-203 offers the best impact resistance and elongation of the Symmtamide family. The product is most suitable for electrical applications such as connectors, switches, relays, and insulators.
Symmtamide T-201: 12% graphite-powder, 3% PTFE. Designed for bearing use, this compound provides good wear resistance, a low coefficient of friction, and high compressive strength. Typical applications for T-201 include: thrust washers, high-speed bushings, wear-pads, piston rings, and low torque valve seats.
Symmtamide T-247: Compression molded graphite and PTFE lubricated Poly(Amide-Imide) Polymer. For reciprocating notion bearings subjected to high loads at low speeds, T-247 offers the best wear resistance of the Symmtamide line in compressor and valve components. These applications include piston rings, mechanical seals, and rod packings.
Symmtamide T-240-220: 20% graphite powder, 3% PTFE. Designed for high-speed wear and friction applications similar to those of T-201, but with better wear performance in wear resistance.
Symmtamide T-230: 30% glass fiber reinforced, 1% PTFE. Designed for a metal replacement, this compound provides high stiffness and retention of properties at elevated temperatures. Typical applications include housings, brackets, compressor poppet valves, plates, pump impellers, rotors, and housings. The material is also excellent for electrical and thermal insulators.
Have a question on Material Selection or Need More Info on Machining?
Call Us Today!
Corrosion resistance charts will be sent upon request. If your application demands other fillers or reinforcements different than those listed as standard, Symmtek can provide custom molded compounds to meet your specific needs.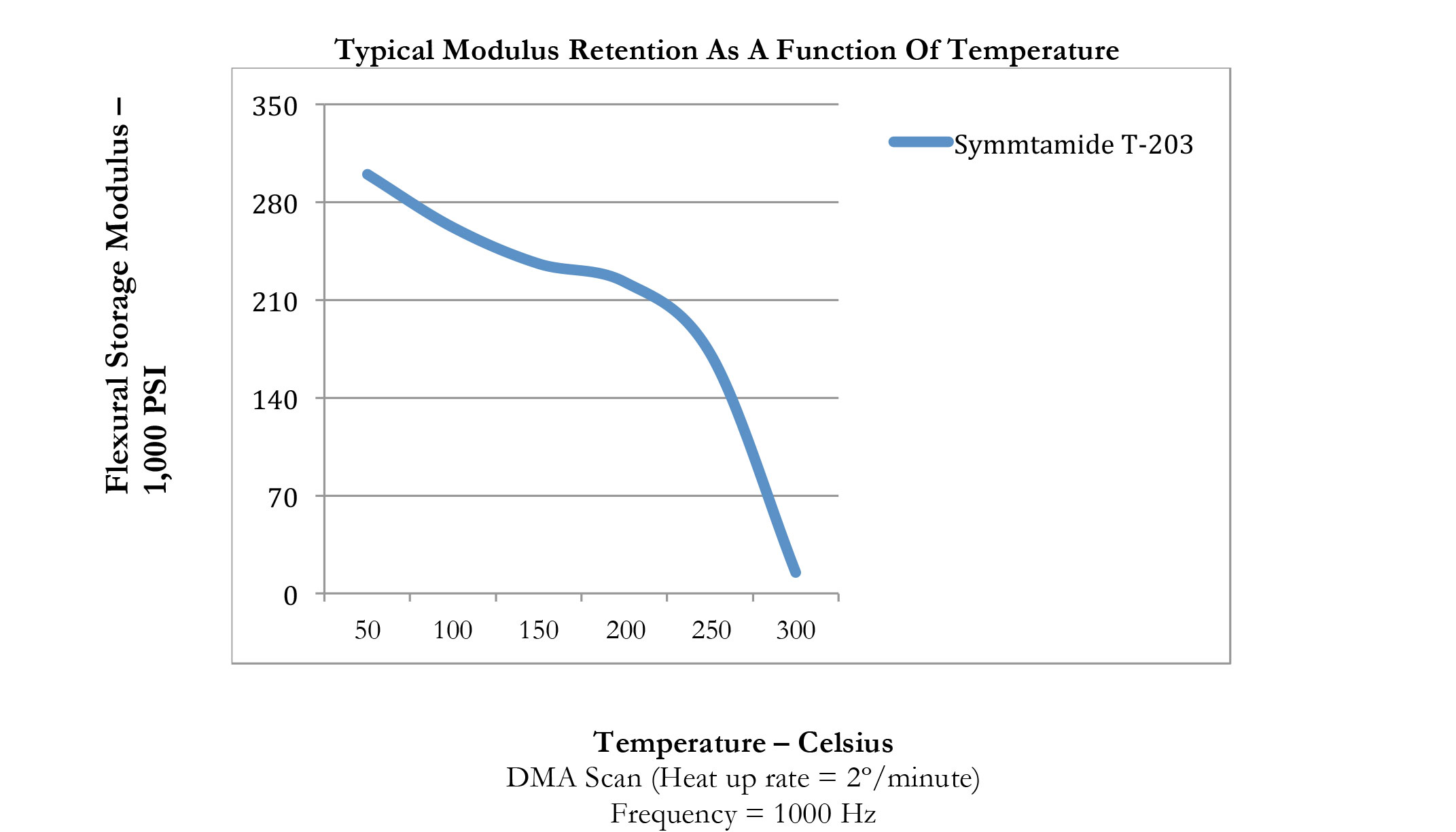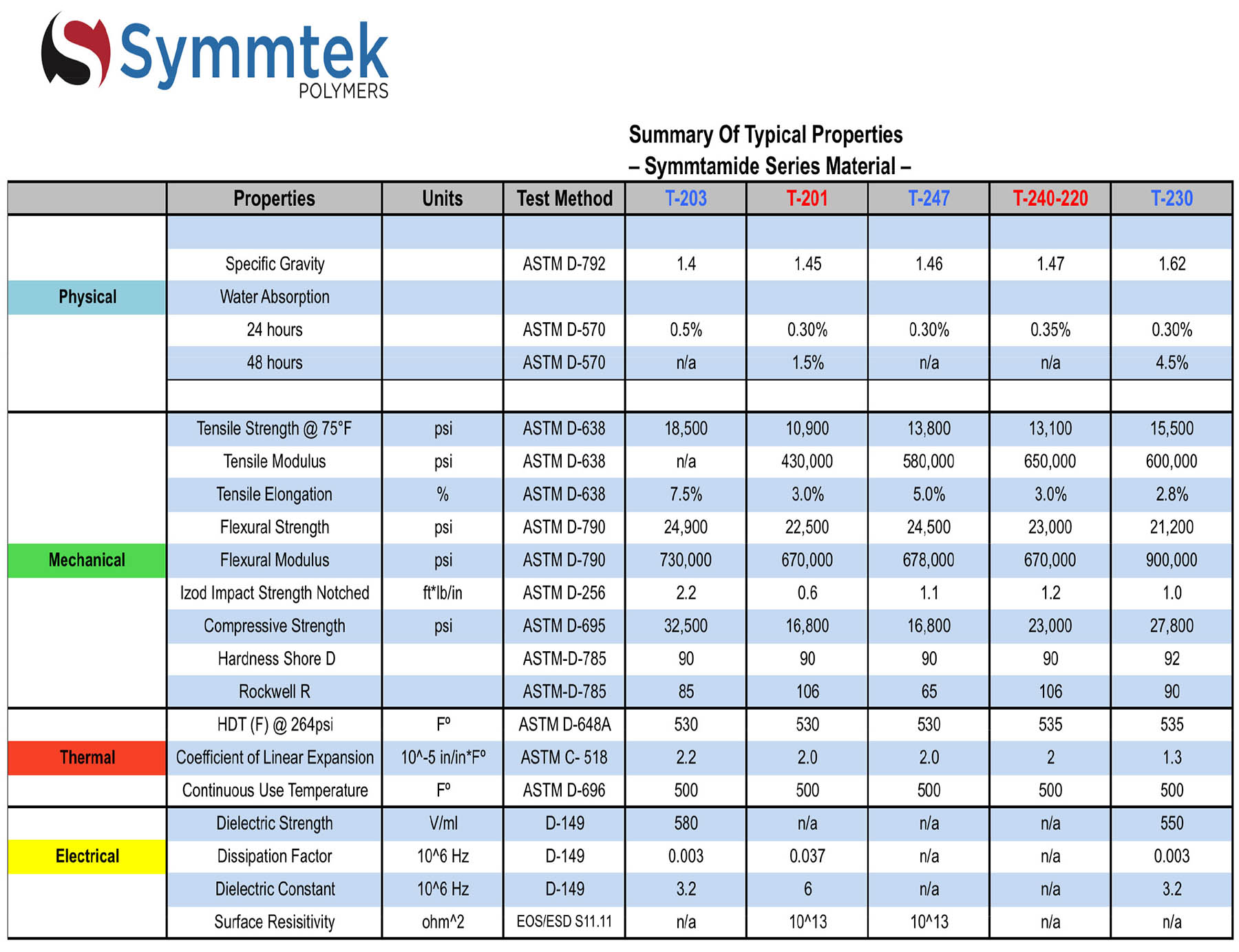 To the best of our knowledge the information contained herein is accurate. However, neither Symmteck Polymers LLC, nor its affiliates assumes any liability whatsoever for the accuracy or completeness of the information contained herein. Final determination of suitability and whether there is any infringement of patents is the sole responsibility of the user.
Symmtek Polymers LLC
123 Gantry Lane
Calera, OK 74730
(303) 670-8820