DURALAST SERIES MATERIALS
PPS resin's unique flow behavior and affinity for a variety of fillers and reinforcements, coupled with Symmtek Polymer's continuing commitment to customer satisfaction has insured the development of Duralast molded compounds. Duralast can be ordered in a variety of formulations including glass-fiber-reinforced, carbon fiber, mineral/glass combinations, as well as specialized self-lubricating formulations.
Duralast PPS is being utilized routinely and continues to find new applications in many different industries. Duralast PPS's excellent thermal and chemical resistance make it an ideal material for uses in the Fluid Handling Industries such as valve and pump components (seals, housings, pistons, packings, bearings, and bushings).
The oil exploration and recovery industries find Duralast the right economical choice for high-temperature and corrosive environments. Applications include packings, backup rings, anti-extrusion devices, and seals for surface or subsurface oil service tools. Uses in electronic industries are connectors, insulators, switches, coil bobbins, and housings.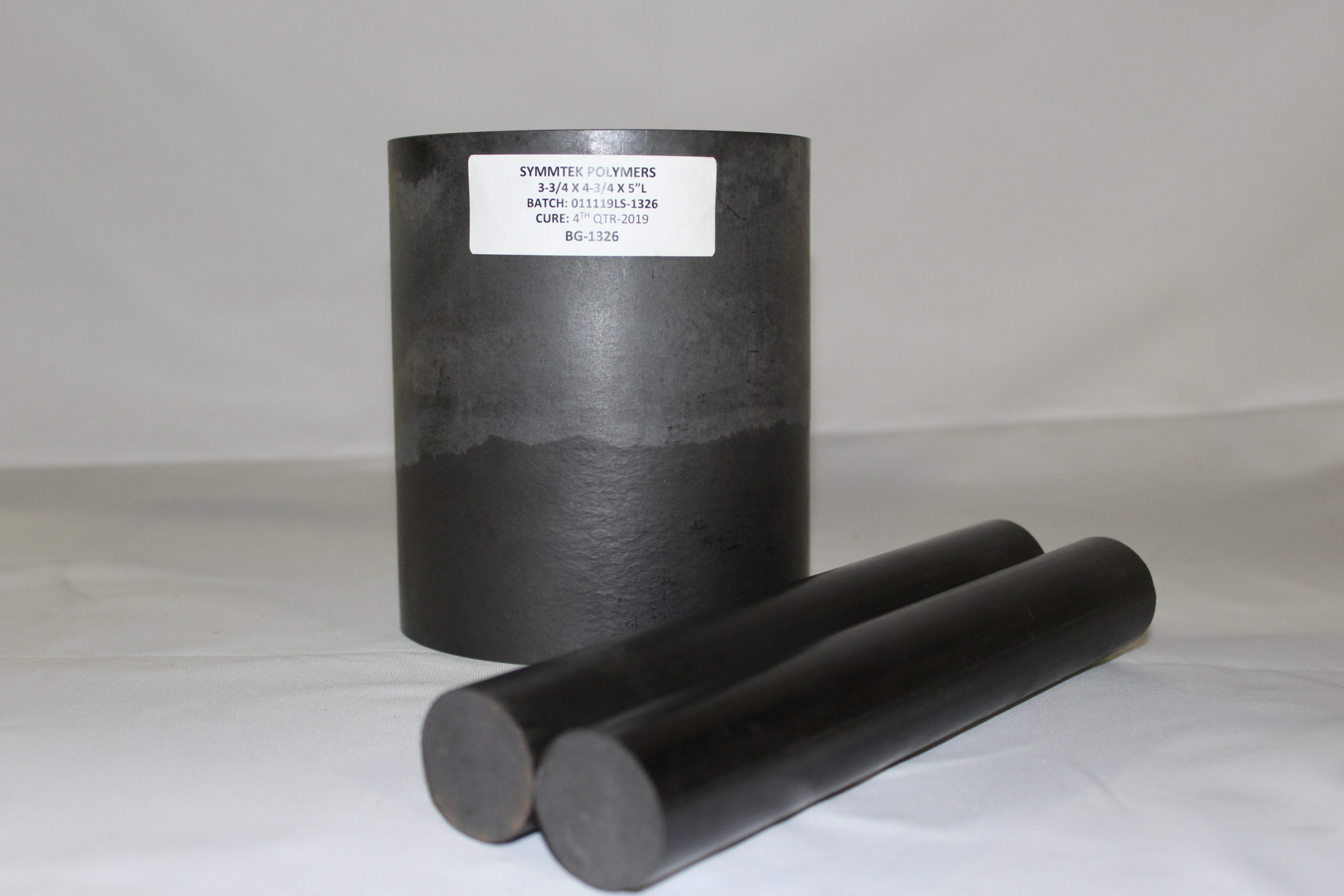 Duralast VR-80: stabilized base resin. This material has excellent chemical and environmental resistance and is not attacked by strong acids and bases. VR-80 has good electrical insulating properties but is not recommended for structural application. Its chemical resistance is similar to Fluoropolymers with no known solvents at temperatures below 400F.
Duralast VR-40: 40% glass-reinforced grade. This compound has excellent electrical properties such as high dielectric strength, stable dielectric constant, and dissipation factor over a wide range of temperatures, making it the ideal choice for high-temperature insulators and interconnecting devices. VR-40 has excellent retention of strength at elevated temperatures offering 490º F HDT, with a continuous use temperature of 450º F. Chemical resistance comparable to fluoropolymers combined with low water absorption and excellent machinability make VR-40 the ideal product for oil service tools and chemical processing components.
Duralast VR–48: PPS/30% Glass/15% PTFE. This material has similar mechanical and electrical properties to VR-40 giving high-temperature performance up to 450 º F with outstanding toughness, offering the highest impact resistance of the PPS family of compounds. Excellent cost/performance value––bearing grade recommended for electrical and mechanical components subjected to mechanical loads and friction.
Duralast VR–54: PPS/Glass/Mineral reinforced. This blend offers high-heat distortion temperature and low thermal conductivity. VR-54 is ideal for heat insulation applications, sealing, and anti-extrusion devices––making it an excellent Asbestos/Phenolic replacement
Duralast BG–1326: PPS/Graphite fiber reinforced/PTFE lubricated. Low coefficient of expansion and friction, high HDT, excellent wear, and chemical resistance make this compound ideal for friction applications in corrosive environments. This tribological compound of high mechanical properties is ideal for bearing surfaces such as bushings, wear pads, mechanical seals, thrust washers, rod packing, and reciprocating components in pumps, valves, and compressors.
Have a question on Material Selection or Need More Info on Machining?
Call Us Today!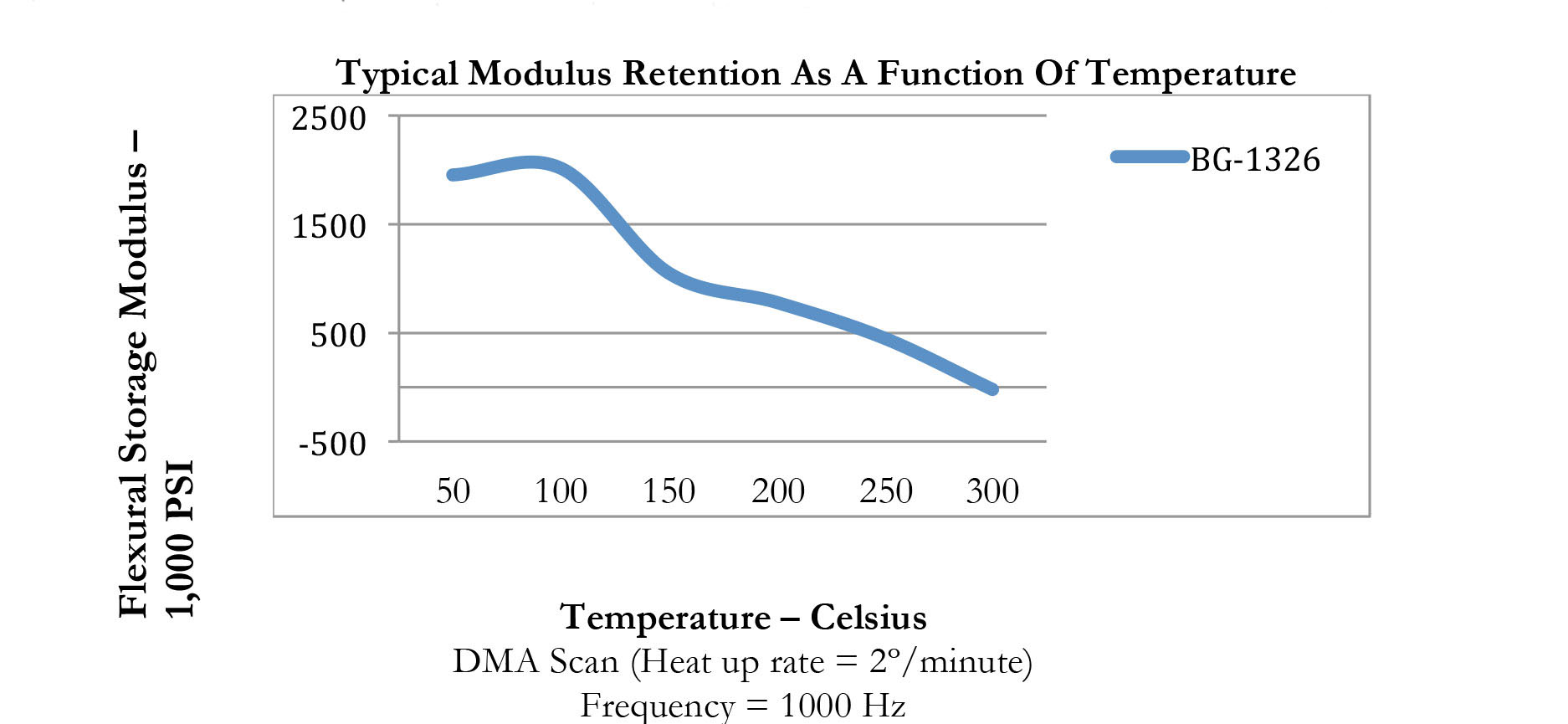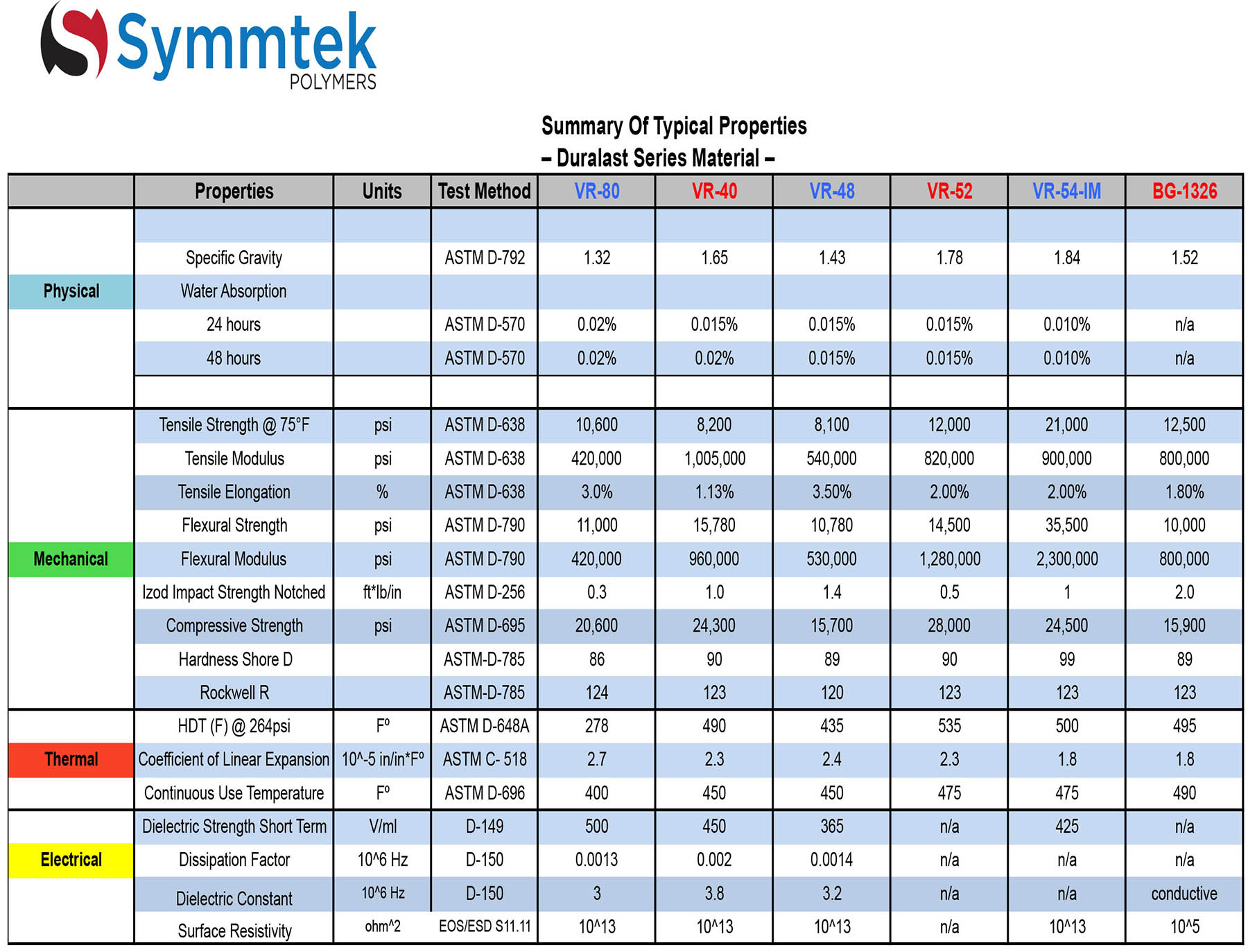 To the best of our knowledge the information contained herein is accurate. However, neither Symmteck Polymers LLC, nor its affiliates assumes any liability whatsoever for the accuracy or completeness of the information contained herein. Final determination of suitability and whether there is any infringement of patents is the sole responsibility of the user.
Symmtek Polymers LLC
123 Gantry Lane
Calera, OK 74730
(303) 670-8820